Retail leadership Training
Retail Team Training & Individual Mentoring for Corporates
Do your team lack motivation? 

You want to re-energise people & get them re-engaged with their work, to increase productivity?

Maybe you've grown or changed your team?

 And you need to bring them together, to start thinking & working like a REAL team, to hit your targets & objectives?

Maybe your organisation is restructuring?

 And your team need support, to handle the changes & regain a sense of stability?

Maybe you have new managers? 

And individual mentoring is needed – to increase people management abilities, assertiveness & help manage stress?

You want high-impact, Retail or authentic soft skills training?

 Delivered with energy and fun…with a contribution from everyone, rather than a one-trainer show?
With 20 years' rich Retail experience in multinational corporations – like Nike, Levi's & Adidas – and being a certified coach, I'm here to help your teams become exceptional.
And to help you increase employee retention + minimise staff turnover, by:
Mentoring your team to better understanding themselves – and therefore better understand how to work with others, for more harmonious & productive working relationships.

Working with Retail Learning and Development teams (L&D) – to understand WHY people are leaving & then working on engagement, to keep your people with you for longer.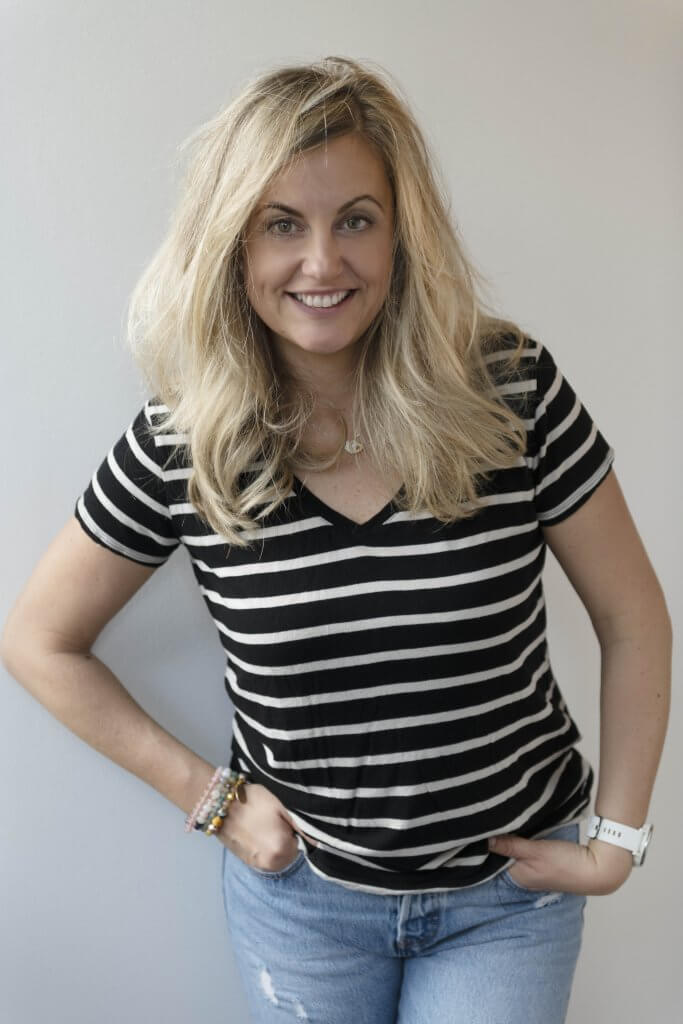 I believe we learn best when we have fun (especially in that hectic retail environment!).
So my distinctive training & mentoring style helps your people to develop the critical skills they need, in a fun and creative way.
That gets EVERYONE engaged & involved, rather than traditional, classroom-style lecturing (and the resistance to learning this can bring).
Retail Team Training & Individual Mentoring Packages are 100% bespoke, to meet your specific objectives.
Just get in touch now, to talk more about working together!
Petra is clear communicator, straightforward and to the point. She makes it very easy to collaborate. She has so much passion in every task & project. She is dedicated and never giving up. Petra has always a touch of humour. Even when things are stressful, she finds a way to loosen the atmosphere.
Brianna
Retail Director
Working with Petra was a huge pleasure. Whenever she was around she always brought with her a huge flood of positive energy which always rubbed off on the people around her. I personally found her to be someone I could rely on for good honest advice and someone that I could bounce creative ideas off of. I miss having her around as an honorary member of our team.
Sonja
Retail Planning Manager
I always enjoyed working with Petra. Even though we sometimes had tough discussions. It is like in a relationship or friendships, most important is to smile before leaving and this is what we have done a lot. Petra is always respectful to everyone, knowing that each staff member counts and she is not afraid to push things if something isn't in the right way.
Alex
Commercial manager Retail
Petra is a strong goal seeker that never settles herself below perfection. Her high standards bring her to look for deep problem solving and persistency: she is resilient and mentally agile in times in which she needs to adjust to changes. She has straight-forward-attitude that always bring clear direction and structure. She taught me accuracy, time management and passion for numbers. Despite the fact that Petra was my manager, she was always approachable and open to conversation outside the work place; her outgoing personality made her very special to all of us. Her biggest strength is definitely the passion she puts into her job and everything she does in life.
Sabrina
Retail Allocation Analyst