No matter how outstanding you've been in your career so far…NONE of us are born knowing how to do everything!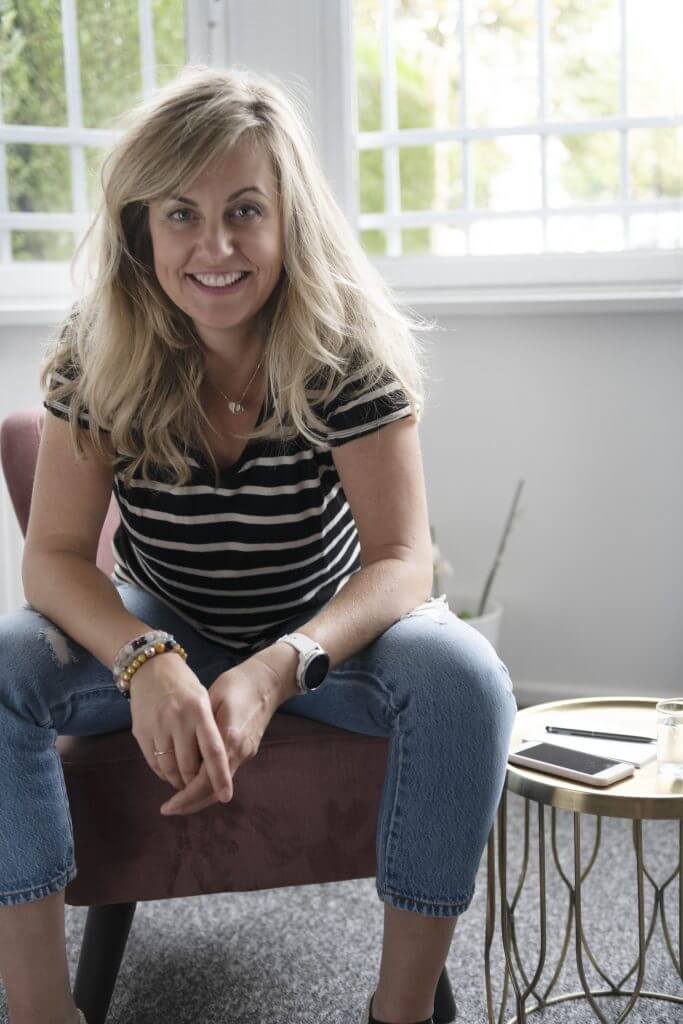 As ambitious Retail leaders, we HAVE to keep developing our skills & doing the inner work.
I know you're good at getting things done. You want to do a great job.
But clients in Retail leadership roles come to me, because it all just feels too much.
They don't feel supported. They don't feel respected.
They're under huge pressure & the stress of it all makes them start to question everything.
Like the Retail Store Manager, who was amazing at sales & promoted from the shop floor.
But as Store Manager? It's not about her selling any more. It's about managing the team, so THEY sell.
And it's making her feel she's no good at her job!
Or the Retail District manager, who was great at managing the store to its excellence & achieving results. 
But as District Manager? The exposure towards higher leadership is overwhelming, even intimidating. 
It's making her feel not good enough! And she compares to others. 
Lead others assertively – by developing your personal efficiency
Feel in control of ANY situation – by understanding how your mind works
Deal with challenging issues – feel the emotions, process them & let them go
Fix problems, now & in the future – with a toolbox full of the RIGHT knowledge, skills & tools
Find joy & purpose in your work – make faster progress in your career, while still having work / life balance…
And get your confidence back. When you understand how you work…you can achieve ANYTHING you want!
You won't be afraid of change.
You'll become a powerful, effective leader…calm & in control, finding joy & fun in your work!
You'll understand how to control your mindset & deal with any challenge.
I work with ambitious professionals who are:
In Retail leadership role
High achievers & used to getting things done
But feeling there's never enough hours in the day at work
Feeling stressed, frustrated & under pressure
Struggling to lead their team, in the way they want
Questioning whether this is the right job (or even the right career)
Ready to change everything…and transform their hectic retail career!
I met Petra at a business networking event and we instantly clicked. We both work in the field of development and coaching and have the same passion for helping others to be at their very best. Despite living in different countries we have forged a fantastically supportive relationship. Petra is brilliant at coaching me to my own solution, I have lots of ideas but sometimes need another person to help me to rationalise, plan and commit to a timescale. With her support I have launched a coaching course and pushed myself further, and in a shorter space of time, than I would have done without her. If you have the opportunity to work with Petra I would grab it with both hands - you won't regret it!​
Laura
Talent Trainer
At the time I doubted myself the most I contacted Petra. I wanted to know, why things were happening to me and why my life was not turning as I imagined it. I had to get all skeletons out of the wardrobe, let down lots of tears and outlet all my emotions. Petra helped me to found balance and stability in my life, found my inner peace and helped me to understand, that I am a good person. She also taught me to let things go, that I cannot change everything or everyone. That every end is a new beginning. Thank you Petra, for your empathy to guide me to lift myself from the bottom. Thanks to you, I love myself and I am grateful for every new day❤. If there is anyone out there who doubt her/himself, Petra is the best person you can encountered on your path.​
Barbora
Photograper
Petra's energy & charisma is infectious and is clearly evident during any small or large presentations & workshops. In my years of experience of working with Petra I have seen her deliver some key, important messages to our stores teams that is packed with fun yet intertwined are the messages we needed to be seeded, as well as delivering some short, factual & insightful messages to European leadership that always resonates! A key to her success is I feel her deep rooted knowledge in retail which allows her to talk with confidence about the issues the teams face, which automatically gets the buy-in from the audience as although they may be meeting her for the 1st time.. really creates a trust bond. Her icebreakers with teams during meetings & workshops are legendary & always memorable as is her professionalism in the build-up & preparation of an event regardless of how small or big the audience is. Would I wish to use her services to help me & my team in the future? It's a very easy YES!…​
Graham
Training & Store Director